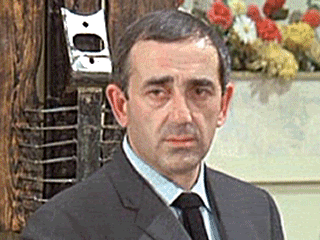 The actor and stuntman
Alan Chuntz
has died aged 81.
Chuntz was a member of Derek Ware's HAVOC stunt team, appearing (mainly uncredited) in over fifteen stories, though he will be best remembered by fourth Doctor fans as Harrison Chase's chauffeur in
The Seeds of Doom
.
A familiar face of British 70's television, Chuntz appeared in series such as
Z Cars, Some Mothers Do Ave Em, The Avengers, The Persuaders, The Onedin Line, Hazel
and
Minder.